Welcome to Ryan's Mosh Pit! Here you'll find all sorts of stuff on heavy metal bands like : Pantera, White Zombie, Metallica, Megadeth, and, of course, MY BAND!
Have fun, be sure to sign the guestbook, go to my mosh pittin' chat room and message board. look for me there, my username is "Moshpittin' Ryan". Have fun and MOSH ON!!!
GO TO MY CHAT ROOM HERE.

GO TO MY MESSAGE BOARD HERE.

GO TO MY BAND'S PAGE HERE.

ABOUT THIS SITE.

QUESTION/COMMENTS/SUGGESTIONS?
EMAIL ME HERE,
OR EMAIL JOSH HERE.
FEATURED BANDS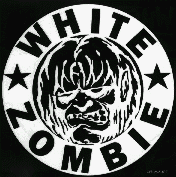 ZOMBIE FAQ| VIDEOS| SAMPLE SOURCES| ARTICLES| CONCERT REVIEWS
PICTURES| SOUNDS| LYRICS| DISCOGRAPHY| TABLATURE| NEWS
FUTURE BEST BAND IN THE WORLD!
FIND OUT ABOUT US HERE