! Hey this page belongs to Ryan Anderson! and the band MokTar is property of Ryan Anderson and the rest of his band! If you want to use the logo for advertising for us, go ahead! but DONT try to steal it and start your own band called MokTar!>
UPDATED November 7, 1999
MokTar is
Troy Eskofski - Vocals
Ryan Anderson - Guitar/Backing vocals
Josh Shope - Bass Guitar/Backing vocals
Jake Couchene - Drums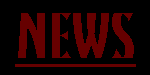 -I have updated the bio, so go there and read what I've added onto it.
-Also, go to the MESSAGE BOARD! There's lots of interesting conversations going on there right now, and we want YOU to be a part of it too!
-As always, we're getting lots of (expensive) equipment for making our first CD, which has yet to be given a title.
-Thats all for now!

BAND INFLUENCES
Our band has been inspired and influenced by the following bands : Pantera, White Zombie, KoRn, Coal Chamber, old Metallica, and old Megadeth.

You are visitor number
To visit MokTar's page since August 15, 1998.

COMMENTS/SUGGESTIONS/QUESTIONS?
EMAIL ME HERE,
OR EMAIL JOSH HERE.
Everything about MokTar on this page belongs to us (The band MokTar). Dont steal it, or we'll find out who you are!! :)